We recently posted about environmentally friendly funerals (
What is the most environmentally friendly funeral?
) and now I'm going to expand on green burial sites here in the UK.
A green burial site is an area designated specifically for natural burials. These are sometimes woodland areas, meadows, natural burial grounds or even designated spots in existing cemeteries.
The first natural burial ground in the UK was opened in 1993, and there are now over 270 across the UK.
The Natural Death Centre Charity (
naturaldeath.org.uk
) runs the Association of Natural Burial Grounds, and is the only organisation to monitor natural burial grounds in the UK. They are the best source of information if you're looking into natural burial. All sites that are registered with them are bound by their Code of Conduct, ensuring the highest standards.
Every year they run The People's Awards for the best Natural Burial Ground in the UK, using feedback they have received from families who have used those Burial Grounds. Here are this year's winners: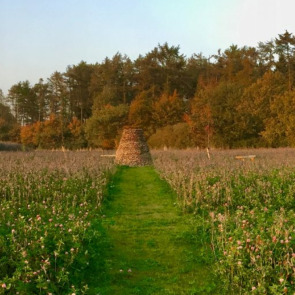 cairnbrae.co.uk/
Located 3 miles North of Dundee, Cairnbrae Natural Burial Ground was the overall UK winner for 2021. Native trees have been planted in the area to establish woodland, and families have the option to plant a tree to mark the grave of their loved one.
daltonwoodlandburial.co.uk
Dalton Woodland Burial Ground, based in Cumbria, was the regional winner for the North of England. It can be found at the foot of the Dalton Crags in an area of mixed woodland.
brightwatergreenburial.co.uk
Found near the village of Owmby in Lincolnshire, 10 miles north of Lincoln, Brightwater Green Burial Meadow was the regional winner for the East Midlands. It is a mix of meadow and woodland beside a spring fed stream.
humberwoodland.co.uk
Humber Woodland was the regional winner for the West Midlands, and is based in Humber, Herefordshire. Before the opening of the site, over 1600 native trees were planted to create the woodland you can find there today.
oldparkmeadow.co.uk
Old Park Meadow is located north of Chelmsford, Essex, and was the regional winner for East Anglia. Land previously used for crops has been planted with wildflowers and trees to create an area of wildflower meadows and young woodland.
sustainability-centre.org/south-downs-natural-burial-site.html
Located in Hampshire, South Downs Natural Burial Site was the regional winner for the South East. Planting memorial trees has created a native woodland, home to wildlife and a lasting tribute to those resting there.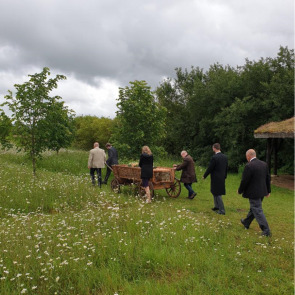 woodlandburialwestmill.co.uk
Westmill Woodland Burial Ground is based on the Oxfordshire/Wiltshire border, and was the regional winner for the South West. An intimate native woodland and wildflower meadow, part of an organic farm and perfect for nature lovers.
greenlaneburialfield.co.uk
The regional winner for Wales was Green Lane Burial Field, located in Mid-Wales near Abermule. This site is bordered by woodland, a peaceful meadow with views over the Severn Valley.
When you are choosing a natural burial ground, it is important to visit each place you are considering to ensure it is the right fit for you, as each one is different and will have different rules/guidelines. For more natural burial sites, the Natural Death Centre has a list of natural burial grounds that belong to the Association of Natural Burial Grounds:
naturaldeath.org.uk/index.php?page=find-a-natural-burial-site
Thank you for reading, hopefully you have found this post useful.