Here at funeral-notices.co.uk we believe that mental health is just as important as physical health, especially as we work in an environment so closely linked with grief and bereavement. So when we heard that it was time for the
Mental Health Foundation's
annual Mental Health Awareness Week, we just had to get involved.
Mental Health Awareness Week is an annual event hosted by the Mental Health Foundation in order to give the whole of the UK an opportunity to talk openly about mental health. This year it runs from Monday 10th May to Sunday 16th May.

The week isn't just for those who have been diagnosed with one or another mental health condition, but rather it is open for everyone to get involved in open conversations about all aspects of mental health and how it can affect our day to day activities.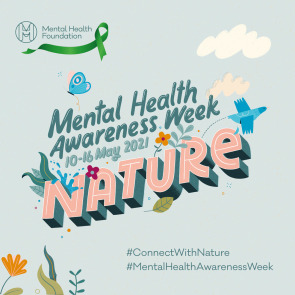 Every year the Mental Health Foundation pick a theme to go along with the week long celebrations, and this year it is all about Nature. In a year in which there wasn't much else to go out and do, many people have found themselves getting a lot closer to nature. Whether that's through walks in the local parks or planting vegetables in their garden, many of us have been spending a lot more time soaking up everything the great outdoors has to offer.

Nature is a great aid when looking after your mental health, just taking in the fresh air and the sunshine can often do wonders for your mood, especially after coming out of a difficult winter lockdown. If we take the time now to acknowledge all that nature has to offer, then hopefully we can also help to sustain it for many generations to come.
Take a look at the official
Mental Health Awareness Week
section of the Mental Health Foundation's own website, and you'll find lots of tips and ideas for taking part in the week long event. The main things they are asking of people is to experience, share and talk about nature, and how it helps your mental health:
(Above excerpt taken from
mentalhealth.org.uk/campaigns/mental-health-awareness-week/why-nature
)
Feel free to share your experiences with nature over the last year in the comments below, and if you ever feel like you need to talk about your own mental health, then this previous blog contains links to some mental health organisations that can help:
What have we learned about our mental health over the last year?